Get ready for one of my longest roundups ever. I have two home shows and a boat show, a multicultural hockey tournament and a travel show, fun for families, three film fests, a cutting-edge digital art festival, a rummage sale, a spaghetti supper…and Green Day! From Montreal to Carleton Place, and from Wakefield to the Finger Lakes, I've thrown the net wide to find all sorts of ways to celebrate the first week of spring. Enjoy!
Get home and garden ideas (or, maybe, a boat) in Ottawa or Kingston

The Ottawa Home and Garden Show is the big draw this weekend (March 23 to 26) at the EY Centre. Highlights include Living Landscapes, a 30,000-square-foot area featuring eight new gardens; an environmentally friendly micro-home by Bonneville; presentations by HGTV Canada's Carson Arthur and lots of other experts; and exhibitors galore.
Meanwhile, the Kingston Home and Garden Show (March 24 to 26) is being held at the same location as the Kingston Boat and Recreation Show (same dates), and you get two-for-one admission to both events. Together, the two shows feature 175 exhibitors selling everything from roofing to kayaks; you can also enjoy a series of gardening presentations.
Browse for bargains in Carleton Place
You won't pick up any museum items, but there will still be lots of gently used items available at the Junk and Disorderly Sale, a fundraiser for the Carleton Place and Beckwith Heritage Museum on March 25 and 26.
Cheer on hometown teams in Barry's Bay
A one-of-a-kind hockey tournament takes to the ice in Barry's Bay this weekend. The Opeongo Heritage Cup (March 24 to 26) began in 2006 and features four sets of teams: the Kashubian Griffins, the Algonquin Thunderbirds, the Irish Shamrocks and the German Eagles. All of the players have roots in the Barry's Bay area and, as the team names suggest, all are proud of their lineages. The Thunderbirds team includes players from the Pikwakanagan First Nation and other Algonquin communities in the region, who trace their history in this region back thousands of years. The three other groups arrived in the region in the 1850s. The Kashubs came to the Madawaska and Bonnechere valleys from Kaszebe, then governed by Germany and now part of Poland. In the spirit of inter-Celtic cooperation, the Shamrocks team includes both Scottish-Canadian players and members of Eastern Ontario's large Irish-Canadian community. And the German Eagles include descendants of German immigrants and of a Slavic group called the Wendish. All of the teams have men's and women's divisions, and several have separate teams for men in different age groups.
Tap your toes along with Irish dancers in Brockville
On Wednesday, March 22, the Brockville Arts Centre will host Rhythm of the Dance, a two-hour National Dance Company of Ireland show featuring 22 step dancers, three tenors and a live band.
Catch a film festival in the Outaouais, Montreal or Toronto
More than 70 movies are on the schedule at this year's Outaouais Film Festival (March 23 to 31), including both Oscar winners and nominees (Moonlight, Manchester by the Sea, Jackie), less widely distributed films, movie for kids, and a wide range of Quebec productions. There are galas, chances to see directors and actors, and a series of workshops in French.
The 35th annual International Festival of Films on Art (FIFA) opens on March 23 in Montreal and runs until April 2. Featured movies focus on artists, architects, writers and other creative types, including Magritte, Buster Keaton, Agatha Christie, Hercule Poirot and Picasso.
The Canadian Film Fest (March 21 to 25) screens feature films and short movies by Canadian directors at the Scotiabank Theatre in Toronto. Ken Finkleman's new political satire, #ANAMERICANDREAM, is among the films on the indie-focused schedule.
Rock on to Green Day in Montreal
I'm willing to bet that "Boulevard of Broken Dreams" and "Wake Me Up When September Ends" will be on the set list when Green Day plays the Bell Centre in Montreal on Wednesday, March 22.
Catch some live music in Westport, Brockville or Wakefield
The Cove Country Inn in Westport has a packed schedule this weekend. On Friday, March 24, it's Danny Brooks with Lil' Miss Debi and the Memphis Brothers, part of the venue's Blues on the Rideau series. The next night, the music will provided by Campfire Liars Club featuring Paul Langlois.
There's also a full slate at the Blacksheep Inn in Wakefield, with Ottawa soul-disco group Harea Band with Blak Denim on Friday, March 24; Afro-Latin-jazz-folk fusion from the Main Street Market Band on Saturday; and Paul Stevens and the Honourable Mentions on Sunday.
Juno-nominated blues guitarist Matt Andersen plays the Brockville Arts Centre on Friday, March 24, with special guest Steve Hill.
Get vacation ideas in Ottawa
Dreaming of a long road trip? Check out this weekend's Travel and Vacation Show  at the Shaw Centre (March 25 and 26), where more than 190 exhibitors representing some 50 countries will try to tempt you to come visit. Culinary demonstrations will give you the chance to taste flavours from around the world.
See a Michel Tremblay play in Gatineau
Written 30 years after his famous work Les Belles-Soeurs, Michel Tremblay's play Encore un Fois, Si Vous Permettez once again delves into Tremblay's autobiographical story, focusing with affection on his larger-than-life mother. The play will be performed in French at the Maison de la Culture de Gatineau on March 24 and 25.
Sample chili in Lansdowne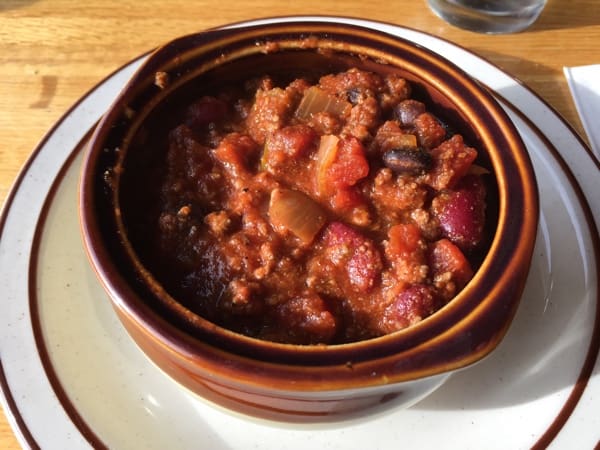 The Gananoque and District Humane Society is holding its annual Chili Cook-Off at the Lansdowne Community Centre (near Gananoque) on Saturday, March 25, from 11am to 2pm. For $10, you get unlimited tastings and the chance to vote for your favourite.
Enjoy pasta in Kemptville or the Finger Lakes
Nosh on spaghetti, salad and dessert with a beverage for just $10 ($5 for kids) at the St. Paul's Presbyterian Church Spaghetti Supper in Kemptville on Saturday, March 25. You can bid on silent auction prizes, too!
Much further afield, the Seneca Lake Wine Trail in New York state's Finger Lakes region is holding its Pasta and Wine Weekend from March 24 to 26. The 27 participating wineries will be serving up pasta dishes designed to pair with the wine samples they'll also be pouring.
Find new ideas for your family in Ottawa
The Parent and Child Expo returns to the Nepean Sportsplex this weekend (March 25 and 26) with more than 125 exhibitors and 24 play, learning and activity zones. Your kids can get a selfie with their favourite superhero, catch a Dora the Explorer show, see a 3D printer at work or try gymnastics, among many other amusements. You, meanwhile, can learn about local products and services for families.
Revel in all things maple in Prince Edward County
During Maple in the County (March 25 and 26), a weekend-long maple syrup festival in Prince Edward County, you can take in a lumberjack show, visit a winery, pet a lamb, play maple trivia, make taffy on snow and, of course, taste and buy maple syrup, sugar, candy, tarts and lots of other sweet goodies.
Enjoy musical theatre in Ottawa or Brockville
A Man of No Importance, on stage at the Gladstone Theatre in Ottawa from March 22 to 25, is a musical comedy about an amateur theatre group in 1960s Dublin led by a bus driver who loves Oscar Wilde. The production will raise money for the Youville Centre, which helps young mothers and their children.
In Brockville, the St. Lawrence College Music and Performing Arts program presents Proudly She Marched, a musical set in Brockville in the 1940s and featuring a live band. The play is being staged at the Brockville Country Club.
Discover new digital works in Montreal
The three-month Montreal Digital Spring festival kicks off on March 21 and runs until June 21. This celebration of digital arts features installations and events all over the city; this weekend, for instance, you can immerse yourself in virtual reality presentations at the Phi Centre or take kids aged 4 to 8 to a musical theatre show about astronomy at the Rio Tinto Alcan Planetarium.
Learn about long-ago Eastern Ontario road travel in Smiths Falls
You think it's hard shovelling out your driveway? Imagine coaxing a team of horses through drifting snow or sticky spring mud. On Thursday, March 23, local historian Claudia Smith will give a talk at the Smiths Falls Heritage House Museum about the historical challenges of travelling along rural roads in Eastern Ontario.
Get a bargain on a bite in Brockville
During the Spring Into Flavour promotion in Brockville this week (March 22 to 26), roughly 20 restaurants will be offering specials, discounts and deals. Dishes will include Belgian waffles, pad Thai, breakfast croissants and Korean grilled salmon.
Want more tips on road trips from Ottawa—including info on hotel discounts, contests, festivals and other cool news? Subscribe to my free weekly e-newsletter! I will never spam you—promise.
Save
Save
Save
Save
Save
Save
Save
Save
Save