Sure, neighbouring Prince Edward County gets most of the gourmet hype, but Kingston's no slouch when it comes to fine food. As well as being home to one of my favourite tapas restaurants and an historic farmers' market, the Limestone City also has one of the prettiest food shops in Eastern Ontario, a great cookware store and a fab bakery. Here's the scoop.
Tango Nuevo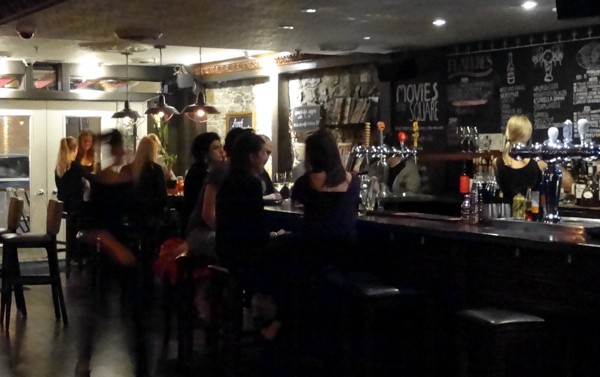 What's "nuevo" about Tango Nuevo? Well, it came under new ownership in 2013. But that hasn't changed the tapas restaurant's groovy urban vibe; if anything, it's enhanced it. The long, narrow space still has exposed stone walls and deep leather banquettes, and the soundtrack is still a jazzy-Euro-techno mix, but the tapas menu is arguably better than ever. On a visit last month with my sisters, we spent ages debating the choices and finally settled on five, and there wasn't a bad dish in the bunch. The choices are primarily Mediterranean, from Spanish to Turkish, but there's a nod to Asian cuisine, too. I was particularly fond of the spicy lemon shrimp and the vegetable empanadas with cilantro aioli. Every dish offered fresh and distinct combinations of herbs and sauces. I could have eaten all night.
Kingston Public Market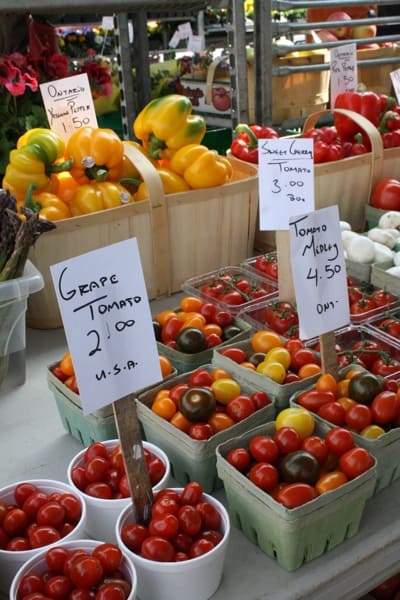 The Kingston Public Market claims to be Ontario's oldest. Since it dates back to 1801, I don't think it really has any serious competition. It's not as big as the Byward Market nor as hectic as the Ottawa Farmers' Market, but it has a nice variety of about two dozen food vendors and a smattering of artisans. The setting, the cobblestone Springer Market Square in the shadow of City Hall, is atmospheric. And if you want to grab some java before or after you browse, Coffeeco on the east side of the square is just the ticket.
Cooke's Fine Foods and Coffee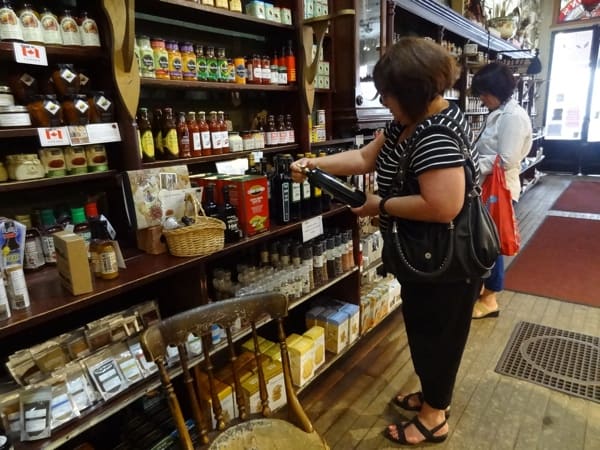 Look up and admire the pressed-tin ceiling and cranberry-glass pendant lamps. Look down to see the weathered wooden floors. And look everywhere to browse for goodies like Spanish olives, English cookies, chocolates, mustards, oils…you name it, Cooke's Fine Foods and Coffee probably has it. It's not surprising; the building has housed some sort of grocery emporium since 1865. They've had time to source the world's suppliers. Check out the store's own line of coffees and teas.
Oderin Kitchen Supplies
Perhaps you never knew you needed an asparagus cooker or a pancake pan. That's why you need to visit Oderin Kitchen Supplies, right next to Cooke's on Brock Street. Shop for kitchen gadgets galore, from lines like  Emile Henry, Le Creuset, Kitchen Aid, Zyliss, Paderno and Bodum, as well as cookbooks, linens and other culinary accoutrements.
Pan Chancho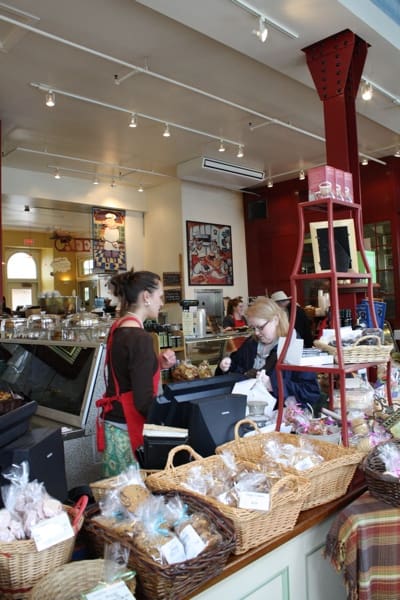 I'm not sure why I love Pan Chancho bakery so much. After all, Ottawa's own Art-Is-In makes bread that is just as delightful. Other bakeries are Pan Chancho's equal when it comes to scones or baguettes. But I think I just like the ambiance: huge windows, baskets overflowing with baked goods and a lively café. Run by the same folks who run nearby Chez Piggy restaurant, it's always hopping and always smells sensational. Check the store's website to find out which specialty products will be available that day—anything from fig anise bread to buttermilk raspberry muffins.
Looking for more tips like these? Why not subscribe to our  weekly e-newsletter? It's free and I'll never spam you. Promise.
If you go
Distance from Ottawa: 199km
Information: Kingston Tourism